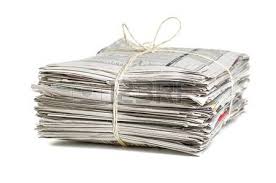 Conversation Class – What's New?
WHAT'S NEW? is a conversation class to give students an opportunity to talk about what's happening in the world at that time. The teacher will guide you and correct you as you discuss news events and share your comments and opinions. By the end of the class you will know more vocabulary and more about important issues. At the same time you will have practised talking to others in English.
There are 2 levels:
Elementary to Pre-intermediate every Friday at 09:30 to 10:30
Intermediate to Advanced every Friday at 11:00 to 12:00
Each class is limited to a maximum of 6 students. We want to give everyone a chance to speak!
You can buy a pack of 10 WHAT'S NEW? lessons which you take consecutively for 10 weeks. The cost for each lesson is Euro 10 so the pack is Euro 100
CONFIRM YOUR PLACE by informing your teacher or contacting us at info@theenglishtree.it