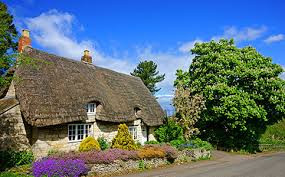 What's on the Box: "THE ENGLISH COUNTRYSIDE"
An opportunity to improve your listening and speaking by watching a video and talking about it in English over an aperitif. We will explore different aspects of an interesting theme in 5 consecutive sessions every Tuesday from 18:30 to 20:00. After 5 weeks we will change the theme and you can decide again if it is a topic which interests you. A teacher is always present to guide you.
CURRENT THEME: THE ENGLISH COUNTRYSIDE
WHERE: The English Tree Piazzale Filippo Il Macedone, 89, 00124 Rome, Italy
COST: 30 Euro for all 5 sessions
Please confirm your attendance by 17.00 on Monday before. See you there!!
By clicking on "subscribe by email" I agree to the Terms of Service