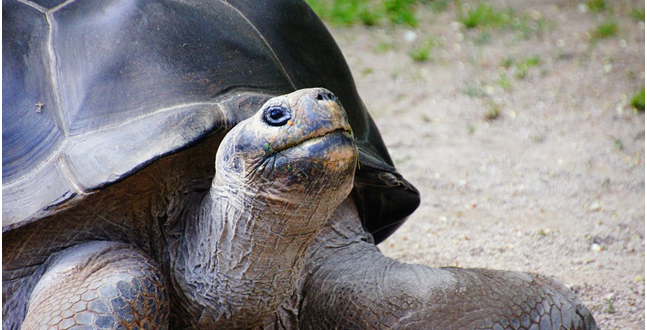 There are lots of sayings about turtles (tartarughe):
"Try to be like a turtle – at ease in your own shell"
Bill Copeland, American poet
"It doesn't matter how slow you go – as long as you don't stop!"
Confucius
Some land turtles can live up to 110 years and sea turtles up to 150 years, so maybe being "at ease in your own shell" (letteralmente – a suo agio nel proprio guscio) and moving slowly are positive things for us to consider!
Children love watching how turtles hide in the shells to protect themselves when they feel threatened (minacciate). Sticking your neck and head out for a turtle is a  big risk – they have been cozy in their shell and now don't know what will happen – will it be safe?
Turtles help us to understand this week's idiom:
When someone sticks their neck out, it means they are taking a risk with their own security, reputation or position.
Here are some examples.
Matteo Renzi is sticking his neck out regarding the result of the referendum. He has said that if he loses, he will resign as Prime Minister.
As many of you know, I'm mainly vegetarian, but last week I stuck my neck out and ate clams (vongole) for the first time!
When we came to live in Italy in 1994, it felt like we were sticking our necks out because we were leaving our families and friends behind and we didn't speak any Italian!
How have you or how has someone you know stuck their necks out?
Enjoy the first week of December and decorating your Christmas trees!
The English Tree Team