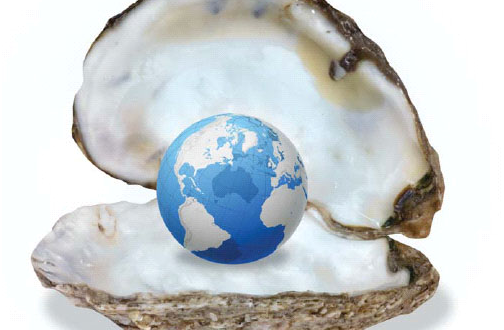 "The world is your oyster!"
Welcome back to our Idiom of the Week blog!
We hope you all had chance to relax during the hot summer months and are ready to get back to English!
In September we met a lot of new students who are interested in courses and we're always interested to know why they want to learn English – what is their motivation? Some people tell us they need it for work, others to help their children at school, but I think the most popular answer is that they would like to visit different countries, and they recognize that English is the necessary key to travelling more!
We could say, "If you speak English, the world is your oyster!" This means that you will have the opportunity to do anything or go anywhere you want to. The world is yours to explore!
Parents often use it with adolescents as an incentive:
"Keep studying hard and the world's your oyster – you will be able to choose which course to do and which university to go to and what job you want to do!"
Shakespeare was a great inventor of English idioms and he used this phrase for the first time in his play "The Merry Wives of Windsor" where one of his characters, Pistol, says that he wants to find his fortune. As you know there is usually a pearl in an oyster and so he wants to open the oyster with his sword and get rich, therefore if the world's your oyster you have every opportunity of finding success and becoming wealthy!
We want to help you make the world your oyster at The English Tree!
Enjoy the start of your courses!!