It's mind-boggling how this picture seems to move!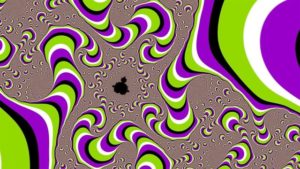 When we find something surprising or difficult to understand, we often say it's mind-boggling
("sbalorditivo") – it's crazy and it confuses our minds.
English spelling is mind-boggling!
The mind boggles at some of the decisions politicians make!
It's mind-boggling to think how technology has changed communication.